Preparation:
Your cartridge has a computer chip monitoring pages printed. You have two choices:
Let the printer keep working on refilled cartridges, the ink level monitor needs to be turned off (see below). Your cartridge will keep working for 1 or 2 refills then the printer will stop you from using refilled cartridge.
Glue an "Auto Reset Chip" on top of your OEM cartridge. The chip will reset itself and you do not need to turn off the ink level monitor. There is no limit of how many refills you do. The auto reset chip for 950/951 is available here: https://www.bchtechnologies.com/accessories/4pcs-cartridge-chip-for-hp-950-951.html
How to turn off ink level monitor:
For Printers without LCD Screen (e.g., OfficeJet 8100):
1. Press and hold the Wireless and Resume buttons
2. Wait till ink supply icon blink 4 times
3. Press and hold the Wireless and Resume buttons again to turn usage information monitor back on
For Printers with LCD Screen (e.g., OfficeJet 8600):
1. Select Setup from printer control panel
2. Select Preference->Cartridge Chip Information -> OK to turn off usage information.
3. Optional: On your computer, access Toolbox, then select HP Cartridge Protection panel. Disable HP Cartridge Protection. This function will make the cartridge only works on this printer. If you have two printers and plan to swap the cartridges, it will not allow the cartridge work on the second printer.
How to install an Auto Reset Chip on top of OEM Cartridge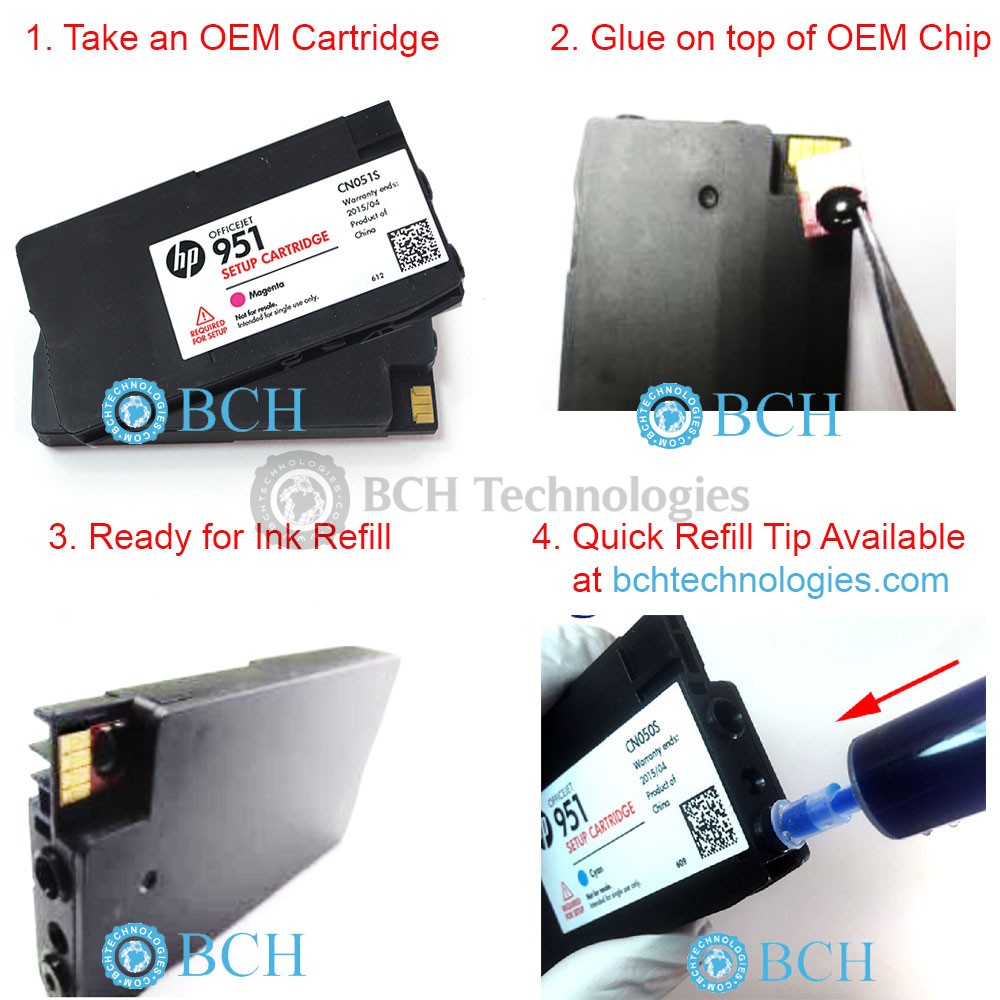 Refill Procedure:
If you have BCH's easy refill tip adapter, please skip these steps and go to the last section.
1. Locate the refill hole in the middle of cartridge. The refill hole is sealed with a plastic ball.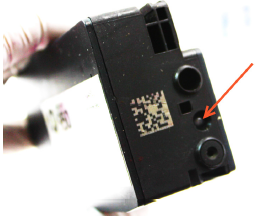 2. Use a small hand drill, drill through the plastic ball. You can pull the ball out or push it inside. If you do not have a hand drill, you can use a Philips screw driver to push the ball inside (picture on the right).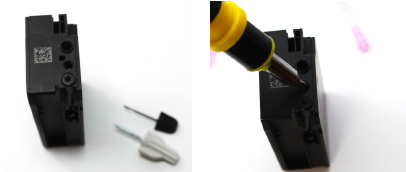 3. Slowly fill up the cartridge. Stop immediately when the ink is full. For your reference, completely empty cartridges will take these ink volumes:

4. If you have a 4mm rubber plug (like this one), plug the refill hole. As an alternative, you can use a glue gun (or wax) to seal the refill hole.

For people using easy refill tip adapters
(available here: https://www.bchtechnologies.com/accessories/refill-tip-adapter-for-hp-950-951-932-933-xl-cartridges.html), you do not to drill a hole. Just follow this diagram to refill your cartridge: